Business / Education / eSports / VR
Custom-built Computer hardware & NETWORKING solutions since 1999
Computers & IT Solutions
for Education
Desktops & Laptops
ByteSpeed offers a variety of desktops, laptops, tablets, and Chromebooks  for education.
Esports & VIRTUAL REALITY
We offer custom-built PCs, accessories, and resources to help your esports and VR programs succeed.
Flight Simulation
Introducing students to the aviation field and the potential it holds for our youth creates tremendous career opportunities for them.
Interactive Flat Panels
Optoma and Promethean offer IFPs that make it easy to give presentations on the go, review content in a group, or dazzle a whole auditorium.
Vape Detection
FlySense Vape Detection sensors send convenient mobile alerts for vaping, smoking, and bullying activities in areas where cameras are prohibited.
Networking/ Security
ByteSpeed strategically selects network solution providers that offer the most innovative products and solutions for organizations nationwide.
Bus Wi-FI & CAMERAS
Cradlepoint enterprise bus router solutions and Verkada security cameras strengthen critical student safety and expand student access.
Stream Desktop Apps
Learn how to use Amazon AppStream to stream desktop applications like Adobe CC and AutoDesk to any computer on any browser.
Technology Solutions
for Business & Government
Desktop PCs for Business
ByteSpeed offers desktops for everyday tasks to extreme builds for complex programs, backed by a 5-year desktop warranty.
Laptops
We offer mobile options for every computing need, including high-end, performance laptops for your most demanding programs.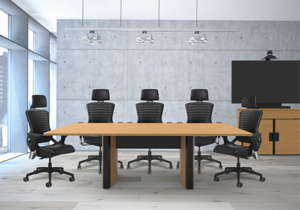 OFFICE FURNITURE
We have partnered with Spectrum to offer office furniture ranging from flexible desks, collaborative tables, adjustable chairs, credenzas, and completely customized solutions. 
ASUS Servers and Storage Solutions
ByteSpeed offers server and storage solutions customized for your business, with quality, performance, security, and flexibility you can count on. 
Networking & Security Solutions for Business
ByteSpeed partners with networking solutions providers to offer innovative products and solutions for organizations nationwide.
Interactive Flat Panels
Optoma and Promethean offer IFPs that make it easy to give presentations on the go, review content in a group, or dazzle a whole auditorium.
Failover & LTE network solutions for business
Never lose important business connectivity with the power of Cradlepoint networking solutions leveraging LTE and 5G.
POTS Line Replacement
With prices rising and decreased support, the time has come to cut the cord. Get ahead of the shutdown by switching to POTS over LTE/5G solutions that deliver immediate cost savings and productivity enhancements.
Gravity Gaming by ByteSpeed
Custom Esports Solutions
Custom Built Esports PCS
Gravity Gaming by ByteSpeed custom builds high-end gaming PCs for esports. 
Esports Resources
Check out our helpful resources to help your esports program succeed.
Request a Free Consult
Get advice on PC specs, plus resources for esports furniture, jerseys, and more!
Extra, Extra…
Read All About It
Custom Powered by ASUS systems provide the hardware and software integration to support your IT environment and help you focus on your business.
Learn more about the ByteSpeed custom-built PCs powered by ASUS and request a custom quote today. 
Reliable, high-speed internet access is required for so many of our daily tasks, but the digital divide means that many Americans have to continue to rely on schools and libraries for internet access.
Check out our comprehensive guide so you can find all of your E-rate information in one accessible document.
They Love Us,
They Really Love Us!
"ByteSpeed has great products, great service, and great people. It's a total win-win, and I am honored to be able to work with ByteSpeed over the years."
– Rob DeMeuse, Mauston School District, Mauston, WI
"Without a doubt, ByteSpeed support is #1. While we purchase only ByteSpeed servers in our district now, we have purchased servers from other companies in the past. As important as price is, they consistently give us a great deal on servers. If we run into any issues at all, their support team is quick to respond and are always able to resolve the problem for us. Getting price quotes is so painless with ByteSpeed. I ask for a quote and I receive it quickly without being hassled or pressured into purchasing. ByteSpeed is an all-around fantastic company to work with!"
– Chuck Whiteley IIIIT Manager, Central Point School District 6, Oregon
"Channelview ISD has been working with ByteSpeed for several years. After dealing with headaches from other vendors for years, we tested one of their NUCs out and were impressed by its performance, especially at that price. Then we heard about the 5 year desktop warranty and were sold. Since then, we purchase all ByteSpeed NUCs for our teacher and student desktops and plan to continue that in the future. ByteSpeed not only delivers on hardware and variety, but their customer service is top notch. You get a real live person on the phone when you call and we have developed relationships with several people there, which is often missing in other vendors. ByteSpeed, along with the NUCs, has helped us to be able to regularly replace machines to keep students and teachers up to date with their equipment and we couldn't be happier about it."
– Darrell Cheney, Director of Technology, Channelview ISD, Channelview, TX
"We made the decision to go with ByteSpeed because I really enjoy working with your company and you will bend over backwards to help us and make sure we are happy with our purchase! So thank you!"
– Angie Aaseth, NRHEG Technology Coordinator, NRHEG School District, New Richland, MN
"We've been with ByteSpeed for many years, and could not possibly be happier. ByteSpeed sells high quality products that have performed admirably for us. Also, their support and customer service is truly outstanding. Their staff is always helpful, knowledgeable, and courteous, which means a lot to us. As a Technology Coordinator for a school district, I can say that their 5-year desktop warranty on PCs is not the norm for the computer industry, but it sure makes my job a lot easier. We are very satisfied with our relationship with ByteSpeed. I highly recommend them, and give them the highest rating possible!"
– Dusty Malena, Technology Coordinator, Booneville School District, Booneville, AR
"I have been working with ByteSpeed since 2008. They have wonderful technical support and customer service. If you have a question they will help out in any way they can to resolve the problem. If you are looking for any kind of equipment and ByteSpeed may not carry what you are looking for, email and ask them. They have a wonderful sales team and will go and look for what you need and get you the best price. I will be using ByteSpeed for a very long time."
– Jory Schmidt, Technology Coordinator, Highmore-Harrold School District, Highmore, SD
"ByteSpeed's custom bulk packaging option is spectacular! Not only is there less waste, but it is much easier to get to the equipment. We would rather have that type of packaging for all my orders. Thanks so much!"
– Tess Hill, Technology Coordinator, Switzerland of Ohio School District, Woodsfield, OH
"I am just truly impressed with the great service and support we get from the folks at ByteSpeed. I don't honestly think in all of the years I've been working in customer service fields I've received such wonderful service!"
– Marc Stakey, Technology Coordinator, Bellefontaine City Schools, Bellefontaine, OH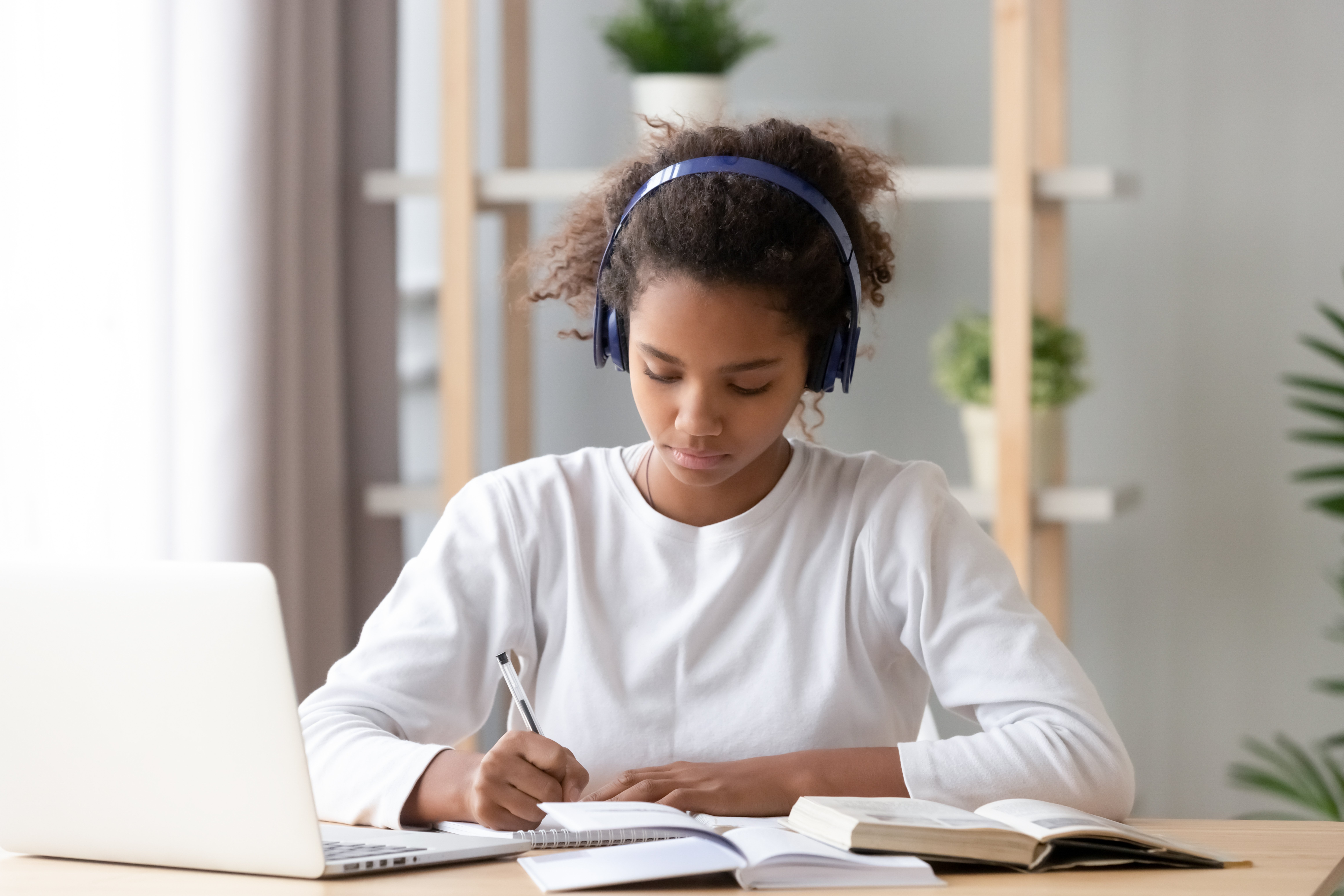 Check out ByteSpeed's 2023/2024 E-Rate Guide featuring tips for getting the most out of your funding. THE LATEST E-RATE NEWS & UPDATES: Bus Wireless, Data Plan, and Installation – Clarification coming soon There is an updated eligible services list for FY2023, released...