It can be hard to know where to begin if you want to offer aviation solutions to your students. There are so many fun directions you can take things from interactive flight simulation solutions to drone racing. We hope you can use the helpful resources below for starting or growing an aviation program at your high school or college.*
SOFTWARE & TRAINING
SOLUTIONS
X-Plane 12
X-Plane 12 is the world's most comprehensive and powerful flight simulator for personal computers, and it offers the most realistic flight model available. In X-Plane 12, every major aspect of how we simulate the world and its effects on aviation has been rewritten based on first-principles physics and real-world data with tireless pursuit of realism.
Microsoft Flight Simulator
From light planes to wide-body jets, fly highly detailed and accurate aircraft in the next generation of Microsoft Flight Simulator. Test your piloting skills against the challenges of night flying, real-time atmospheric simulation and live weather in a dynamic and living world. Create your flight plan to anywhere on the planet, with over 37,000 airports, 2 million cities, 1.5 billion buildings, real mountains, roads, trees, rivers, animals, traffic, and more.
Condor2
Condor was designed to give pilots the complete experience of soaring on their PC. The key to this experience is the feeling of immersion in the environment. Precise aerodynamics and weather physics drive the ongoing development. The Condor simulator with state-of-the-art graphics, real time control feedback, and cockpit sounds immerses you, the pilot, in the experience and is the closest you can come to flying a glider without ever leaving the ground.

ASA (Aviation Supplies & Academics)
ASA is the leading publisher of aviation books and the largest producer of pilot supplies in the USA today, providing trusted materials for more than 80 years. The ASA FAR/AIM has been in publication since 1945, and the ASA Test Preps have been in production for more than 60 years. Since those early days, many products have been added to the line including textbooks, software, apps, online courses, videos, flight instructor tools, aviation maintenance technician materials, logbooks, flight computers, aviation plotters, kneeboards, flight bags, remote pilot and drone materials, and more. Additional pilot supply items and book titles are being added as their team of authors and subject matter experts continues to grow.
ADDITIONAL AVIATION
RESOURCES
AOPA (The Aircraft Owners and Pilots Association)
The Aircraft Owners and Pilots Association, a not-for-profit organization dedicated to general aviation, was incorporated on May 15, 1939. From the start, AOPA has fought to protect the freedom to fly while keeping general aviation safe, fun, and affordable. Growth in the early years was slow, but by 2010 more than 400,000 individuals were AOPA members.
SSA (Soaring Society of America)
The Soaring Society of America, Inc. was formed in 1932 to foster and promote all phases of soaring, both nationally and internationally. Since then, the SSA membership has grown to almost 10,000. The SSA acts as the 'umbrella' organization for soaring in the United States by representing the collective interests of its members – individuals, clubs, chapters, and businesses.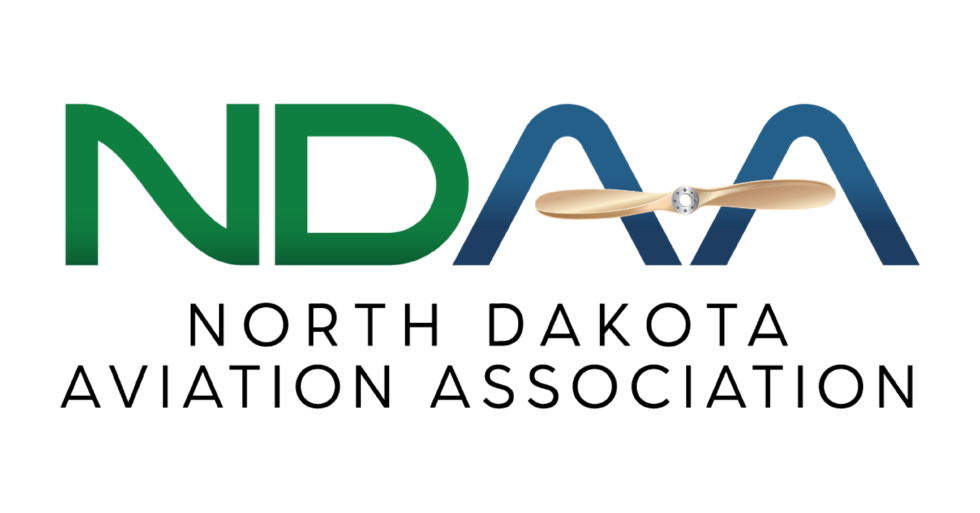 North Dakota Aviation Association
North Dakota Aviation Association seeks to serve aviation professionals by providing a forum for the exchange of information, ideas, and experience among their peers across aviation professions across the state.  In 2020, the NDAA established a fund to provide financial assistance to High School Juniors, Seniors or recent GED recipients who plan to pursue advanced education in the field of aviation. Students planning to attend post-secondary education in the areas of Professional Pilot, Aviation Maintenance, Aviation Engineering, Unmanned Aircraft Systems, Airport/Aviation Management, Atmospheric Sciences, Air Traffic Control, or other aviation related fields are eligible to apply
Civil Air Patrol – Lessons & Activity Resources
The Civil Air Patrol offers lots of engaging ideas and resources for your aerospace/STEM education lessons. Visit their website to learn more and download lessons. In addition, CAP's AE Facebook page shares many upcoming events/programs, as well as useful info from CAP squadrons and educator members.
EAA (Experimental Aircraft Association)
Founded in 1953 by a group of individuals in Milwaukee, Wisconsin, who were interested in building their own airplanes, EAA expanded its mission of growing participation in aviation to include antiques, classics, warbirds, aerobatic aircraft, ultralights, helicopters, and contemporary manufactured aircraft. Membership in EAA enables you to share the spirit of aviation with the most passionate community of recreational pilots, builders, and restorers. EAA is the only association that offers the fun and camaraderie of participating in the flying, building, and restoring of recreational aircraft with the most passionate community of aviation enthusiasts.
FAA STEM AVSED Programs
FAA's Science, Technology, Engineering, and Math (STEM) Aviation and Space Education (AVSED) Program has been an integral part of FAA outreach and the national education system for decades. The program was established to expose students to aviation and aerospace careers and to promote STEM education.
FAA Aviation & Space Education Programs
Aviation and space exploration offers exciting opportunities for the next generation of leaders to use their imaginations and technical skills and help shape the future of flight. From drones and gliders to airplanes and rockets, the FAA STEM AVSED Program is focused on introducing K-12 students to a new world of possibilities.
FAA Airport Design Challenge
The Airport Design Challenge (ADC) is an eight-week interactive learning and collaboration opportunity.
Small teams of students work together to learn about their local airport and to complete development tasks in Minecraft
Organized lesson plans covering topics from airport layout, pavement, lighting, structures, and innovative growth
Collaborative work between students, parents, and teachers performed in a virtual environment
Destination 225° University Pathway
The Southwest Airlines Destination 225° University Pathway is for individuals interested in pursuing a four-year degree that will lead them toward a career as a Southwest Airlines Pilot. Once selected, students at our partner universities continue to work on their degree and flight time while receiving guidance and a direct path to becoming a Southwest Airlines First Officer in as little as two years after graduation.   With multiple university and program partners, we created this pathway as a highly accessible, cost-effective, innovative, and one of the fastest routes to flying at a major carrier while pursuing a degree. The university pathway eases barriers to becoming a Southwest Airlines First Officer through guidance, training, and quality flight time in order to develop great pilots.
NASA STEM Engagement
NASA invests in our nation's future workforce by providing unique science, technology, engineering and mathematics (STEM) opportunities for students, educators, and institutions. NASA STEM Engagement has developed a series of STEM products and opportunities that provide a platform for students to contribute to NASA's endeavors.
Southwest Airlines K-12 Grade Resources for Parents and Educators
Pilots, Flight Attendants, Ramp Agents, oh my! Career awareness is an important part of every student's journey. We want to inform and inspire you—parents, educators, and high school students—about careers in aviation. Explore this page to learn about meaningful careers, and discover opportunities for students to gain first-hand experience in the aviation industry at Southwest Airlines.
Women in Aviation
If you have a student interested in meeting incredible role models, learning more about various careers in aviation, or just attending for a day of fun, new experiences and activities, please visit the Women in Aviation website to find a GIAD event near you. Southwest will have a presence at 15+ locations around the country.
National Coalition for Aviation and Space Education
The National Coalition for Aviation and Space Education is a membership organization that was formed in 1993 when the founding member groups signed a formal charter and established a partnership with the Federal Aviation Administration (FAA). Together with the FAA and other agencies we actively promote aviation and space education while supporting schools' initiatives at the local, state and national levels.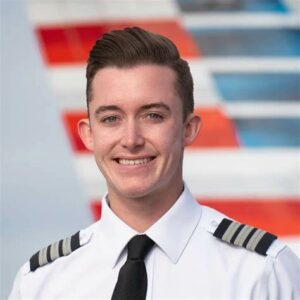 Swayne Martin Videos
It's no secret that learning to fly takes immense time, resources, and motivation. I've made it my mission to dive behind the scenes and show what it takes to become an airline pilot. My videos cover specific topics such as simulator training and pilot schedules to make the transition into airline training straightforward. Each video is targeted to answer questions that students and instructors are not traditionally exposed to during flight training. Let me know how I can help and what you want to learn as you start flight training!
A Fine Day of Soaring – Glider Pilot's Dream Day
Enjoy the various parts of a flight from takeoff to landing while gliding over the western United States in a high-performance glider (sailplane). The airport is Nephi, Utah and the glider is a 15 meter (50 ft wide wings) high performance sailplane. Some of the clips are advanced maneuvers so don't try this at home kids. Hope you enjoy flying over the amazing Utah landscape! Bruno Vassel has published some excellent videos.
Project Lead the Way (PLTW) Aerospace Engineering Course Outline
PLTW propels students' learning in the fundamentals of atmospheric and space flight. As they explore the physics of flight, students bring the concepts to life by designing an airfoil, propulsion system, and rockets. They learn basic orbital mechanics using industry-standard software.
Student Imaginations Take Flight with Drones
Project Lead the Way announced the addition of drones as an optional activity where students will explore the forces of flight specific to drone flight, learn how to pilot a mini drone, and apply those skills to complete a simulated real-world challenge. When W.R. Thomas Middle School in Miami, FL, heard that PLTW incorporated drones into the Flight and Space unit of PLTW Gateway for the 2021-22 school year, they couldn't wait to share their school's story!
102 Top Aviation Resources You Need to Know 
Courtesy of Lynn University
Take your love of aviation to new heights with a comprehensive selection of relevant resources. Here you'll find some of the best and most popular aviation websites to help you excel, improve and get inspired daily. Whether you're a seasoned pilot, teacher or student, you'll find something that's right for you.
*Please note:  ByteSpeed is not affiliated with any of these organizations and any business done with them is solely at the discretion of the organization doing the inquiry.