Servers and Battery Backups
ByteSpeed's servers provide quality, performance, security, and flexibility you can count on. ByteSpeed can custom build a server to meet your requirements, and we offer 1U, 2U and 4U chassis options.  All ByteSpeed branded servers include a 5-year NBD parts warranty.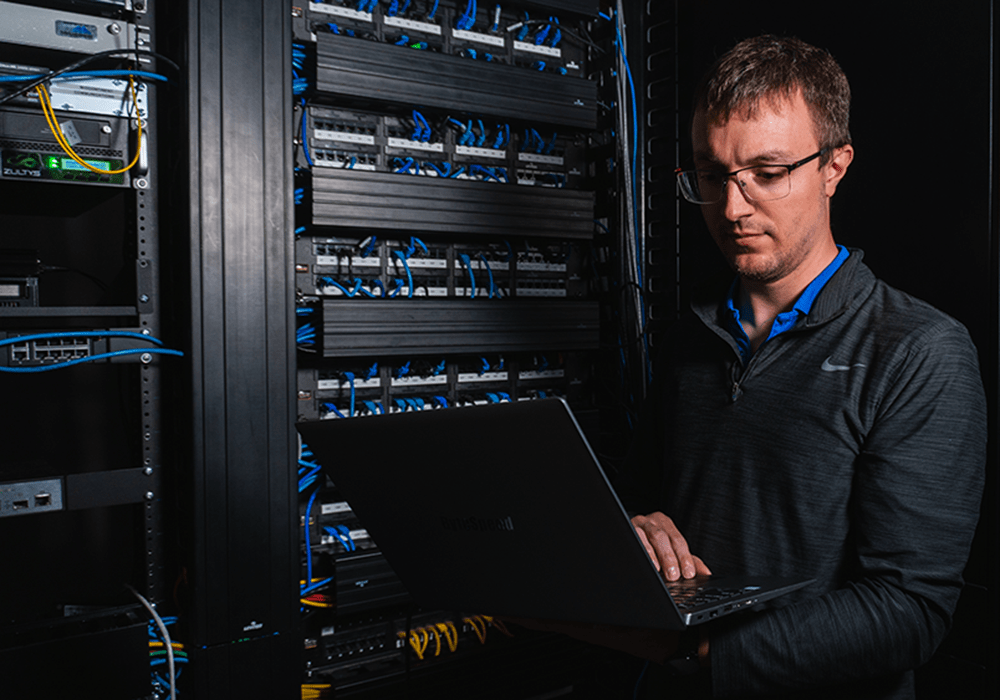 Flexibility to Scale
 As Your Business Grows and Evolves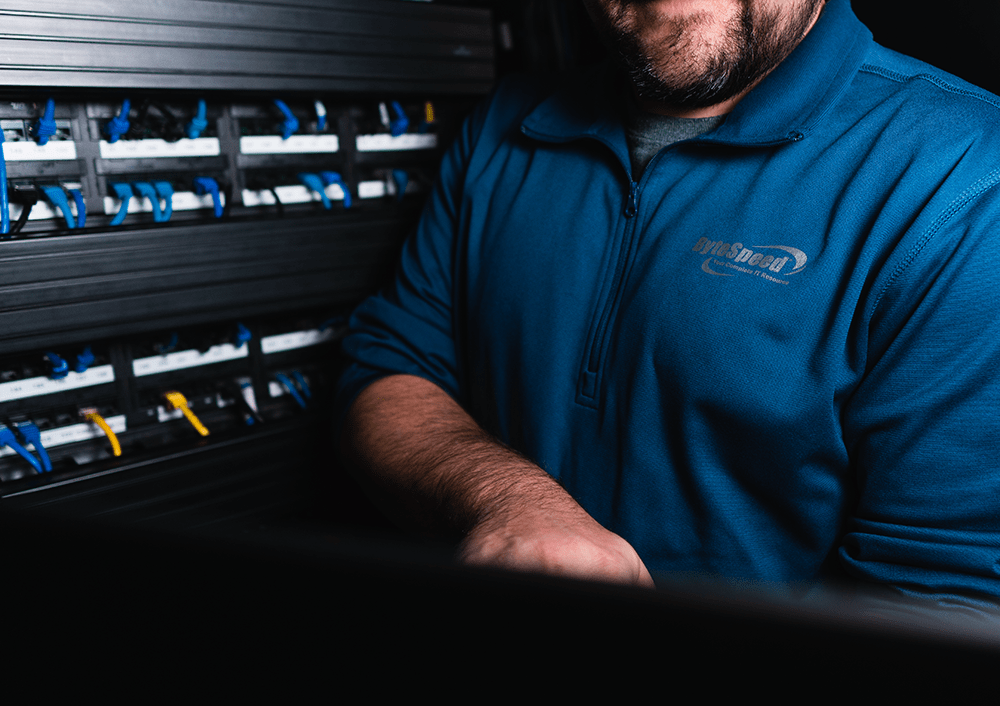 Server raid arrays
Preconfigured by request with a full burn-in of the hard drives before shipping to minimize the chance of DOA components and ensure your data will be stored on a stable array.
5-year server warranty
ByteSpeed servers are backed by our excellent 5-year warranty with next business day parts and lifetime tech support. This warranty includes cross-shipping of all RMA parts.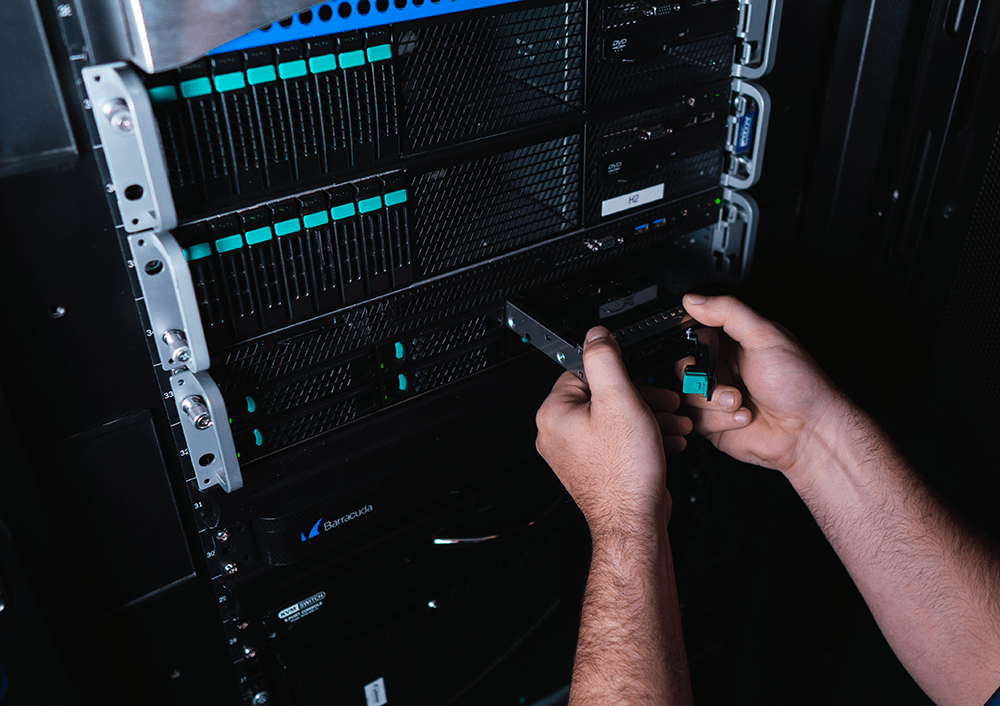 Other server options
ByteSpeed has many server chassis and other customization options that aren't included on our website. Please contact your sales rep for additional options, or call 877-553-0777.
Free Server Consult
ByteSpeed offers free, no-pressure consultations that include professional advice, resources and suggestions for customized server and/or storage solutions to fit your needs.

eaton battery backups
Eaton is a leading provider of backup power UPS, or uninterruptible power supply. To help you maintain business continuity and prevent downtime, Eaton offers a comprehensive portfolio of backup power and distribution equipment.

ByteSpeed Caching & Storage Solutions
ByteSpeed offers a variety of storage solutions for performance, efficiency, flexibility, and security, providing you and your business with the best value possible.

Contact References to Learn More
We encourage you to contact our references to learn more about our products and services from a customer perspective. Please follow the link to request more information.
THEY LOVE US,
THEY REALLY LOVE US!
"Audio Enhancement believes in finding true partners in any relationship, partners truly who care about our mission and business. We are proud to call ByteSpeed such a partner! ByteSpeed has provided above and beyond service to us for nearly a decade, even when we weren't ordering massive quantities. As our needs increased, ByteSpeed responded to us with reliable supply and speed, even through supply chain shortages, our business was never disrupted. The warranty options alone makes ByteSpeed stand out from the crowd. ByteSpeed was happy to work with us on our custom solution that included advanced security protection mechanisms, always providing guidance and best practice information or thinking outside the box to provide the right solution! They offered VMware and Linux imaging support that we desperately needed and couldn't find anywhere else! The partnership with ByteSpeed  provides peace of mind for us and our customers. They use reliable, proven hardware at an effective price point and will bend over backwards to support us!"
Zach Loder, Audio Enhancement
"Without a doubt, ByteSpeed support is #1. While we purchase only ByteSpeed servers in our district now, we have purchased servers from other companies in the past. As important as price is, they consistently give us a great deal on servers. If we run into any issues at all, their support team is quick to respond and are always able to resolve the problem for us. Getting price quotes is so painless with ByteSpeed. I ask for a quote and I receive it quickly without being hassled or pressured into purchasing. ByteSpeed is an all-around fantastic company to work with!"
Chuck Whiteley III, IT Manager
Central Point School District 6, OR
"I have bought computers for business and education for 12 years. I have seen the customer service offered by computer manufacturer fluctuate in quality. ByteSpeed has the best customer service of any computer manufacturer I have dealt with. Great prices, great customer service and technical support, plus a 5-year warranty included in the price are the reasons I have purchased ByteSpeed computers and servers. I've used a lot of vendors the past 15 years, Compaq, HP, Dell, etc… However, ByteSpeed has the best support I have ever had from any of these vendors!!!!!!!! The hardware on both their computers and servers is exceptional."
Joe Webb, Technology Director
Uinta County School District #4, Mountain View, WY
"I have been dealing with ByteSpeed now for almost 10 years and I can truly say they are a partner for education. It is refreshing to be able to go to my sales rep and listen. If I have a problem, it gets resolved. If I have a question, it gets answered. With a standard 5-year warranty on desktops and servers and excellent price makes it hard for me to choose anybody else. ByteSpeed has impressed me so much that I am now buying servers and more with them. I can't say enough positive things about them."
Corey Koltz, Technology Director
Wautoma Area School District, Wautoma, WI
"Audio Enhancement is very impressed with the work they have done with the ByteSpeed team. They always come through for us with any of our requests, including sourcing products, building servers, and pushing delivery dates up, etc. We always feel confident that ByteSpeed can deliver what they promise. We look forward to continuing our partnership and growth together."
Danny DeMastrie, Procurement Specialist
Audio Enhancement, Inc
What is happening when I see a blinking green Power Supply Status LED?
One blink per second means that the power supply is off, or in cold redundancy. Cold redundancy means one power supply is in an efficient low-power state, and it is not activated until it is needed.
What is happening when I see a blinking green System Status LED?
It could be one of the following:
The system has just had AC power applied.
The system is operating in a redundant state but with an impending failure. For example, two redundant power supplies are installed, but one has failed, is unplugged or is predicted to fail.
The system is in a Degraded state. The system is still functional, but a non-critical temperature or voltage issue has occurred.
Memory configured as RAS has failed.
Memory is transitioning to a warning state.
Why are my fans running at high speed?
Ensure that:
The power supply is firmly set into the power supply bay.
The connector to the power supply is secure.
The power cords are properly attached to the AC outlet.
In case of using pedestal chassis, make sure the top cover is properly seated.
Is the temperature of the room warm/hot?  The fans will automatically adjust speed to cool down the hardware as needed.
Try powering down and then powering back on the server fully.  A power fluctuation/surge could have tripped the fans into an error state.
Does it really matter what kind of UPS I use with my servers?
YES!  Do not use a "simulated" or "Stepped approximation to a sinewave" UPS.  Verify that the UPS is a "pure" or "true" sinewave model.  Use of simulated sinewave UPS' will result in entries in the error log, excessive fan noise (from being in an error state) and potentially damage the server's power supplies.
Can you provide me with the latest firmware or drivers for my server?
Yes. Please call and ask for "server support" at 888-658-0715" or email your request to serverteam@bytespeed.com
We will provide you with the latest available files and instructions on completing the updates.