BYTESPEED Extreme INTEL NUC QNX
The ByteSpeed Extreme Intel NUC QNX offers full-powered desktop graphics that render your toughest tasks with ease. With an Intel Core i5 processor and support for up to 64 GB of high speed DDR4 RAM, you have more CPU power than ever in a NUC form factor. Combine this with desktop discrete graphics, Thunderbolt™ 3, DisplayPort, and HDMI capability for your optimal visual experience and up to three 4K displays. The Extreme Intel NUC QNX is VR-Ready and is a powerful PC for architects, engineers, gaming, STEM, Project Lead the Way, and more.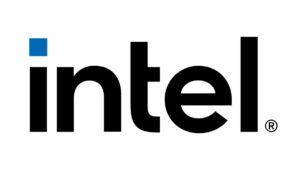 A COMPACT MINI PC
THAT WORKS AS HARD AS YOU

Small But Mighty
Measuring only 9.4" x 8.5" x 3.8", it is one of the smallest footprint workstations with full-powered desktop graphics and triple display support.

Cool and Quiet
500W internal power supply and integrated cooling, these compact systems run cool and quiet while delivering desktop-level graphics performance.

Integrated Wi-Fi
Intel Wi-Fi 6 delivers the latest and fastest Wi-Fi technology for wire-free computing, content creation, and much more.
Quote Request - ByteSpeed Extreme NUC QNX
MOTHERBOARD
NUC9i5QN

PROCESSOR
Intel Core i5-9300H 
MEMORY
Up to 64GB
STORAGE
m.2 SSD 22×42/80 PCIe
3x SATA ports
3x m.2 ports
 VIDEO 
Double-wide PCIe X16 (CPU) slot shared with PCIe X4 (CPU) slot, 8″ max card length
Will take lower wattage Quadro and RTX cards
SSD
256GB SSD
512GB SSD
1TB SSD
OPTICAL DRIVE
No Optical Drive
WIRELESS
Integrated Intel Wifi 6 AX201 + Bluetooth
LAN
Intel 10/100/1000
TPM
Yes
Ports

USB Ports:
Rear:(4) USB 3.1 Type A (2) USB 3.1 Type C(Thunderbolt)
Front: (2) USB 3.1

2x Thunderbolt 3 (USB-C) for video
(1) HDMI
3 Display Capable

DIMENSIONS
9.4" x 8.5" x 3.8"
POWER SUPPLY
500W Internal Power Supply
WARRANTY
5-year Warranty
Free Lifetime Tech Support
FREE IMAGING

 

FREE Imaging of hard disks with custom image, saving you time and money deploying several machines, as well as reducing deskside setup time. We save your image and deploy it on future systems. This includes your pre-loaded software. We will send you one of the systems from your order in advance for you to set up with your software. We will then replicate the image you send back on the rest of your order.

 

FREE ON-SITE PARTS CLOSET

 

FREE On-site Parts Closet on quantity purchases for same-day replacement of critical parts. If you have a bad part, you can immediately replace it with a part from your parts closet. After we are notified, we'll send you a replacement to replenish your parts closet, as well as a postage-paid return label to mail the bad part back to ByteSpeed.

 

FREE ASSET TAGGING

 

ByteSpeed will affix your asset tag number to your systems (this includes a spreadsheet of corresponding serial numbers to be sent with your order) at no additional cost.

 

FREE ASSET TAGGING IN BIOS

 

We will flash your asset tag number in the system BIOS (This can be useful if you use an asset management software).

 

FREE CUSTOM BULK PACKAGING

 

ByteSpeed's custom packaging not only reduces shipping costs and transit time (most bulk shipments have two-day transit time using FedEx Freight Priority), but it also enables organizations to deploy IT equipment faster, as well as reduce clutter, waste, storage space, and disposal costs.

 

FREE DESCRIPTIVE LABELING

 

We provide your serial number and purchase order number on the box.

 

FREE MAC ADDRESSES

 

We can include a spreadsheet of MAC addresses with the corresponding Bytespeed serial number.

 

RISK-FREE EVALS

 

ByteSpeed offers a 30-Day Risk-Free Evaluation that allows you to test our products and experience our outstanding service and support first hand – no strings attached!

 

FREE IMAGE RECOVERY FLASH DRIVE

 

Contains your image on a flash drive to re-image systems with. (You can use this to recover your systems to their original state in minutes

 

WHITE GLOVE SERVICE

 

Our experienced certified technicians can save you time and money by fully pre-configuring and enrolling your Chromebook device prior to shipment.

 

CUSTOMIZATION OPTIONS

 

for computers include laser engraving, UV printing, and digital decals

 

FLEXIBLE SPLIT/DELAYED SHIPMENTS

 

We will offer hassle-free, split or delayed shipments upon request (we can deliver these in one shipment or installments).

 

FLEXIBLE BILLING OPTIONS

 

ByteSpeed offers flexible billing options, enabling you to split billing into payments that are more convenient for your school district.