Networking & Security Solutions
ByteSpeed strategically aligns with networking and security solutions providers who share our core values and enable us to provide the best custom solutions for organizations across the nation. Quality and integrity in product and service are cornerstone for ByteSpeed. Our trained and certified engineers act as an extension of your technical team. They can help with everything from budgetary pricing to crafting a custom IT solution that meets your unique requirements.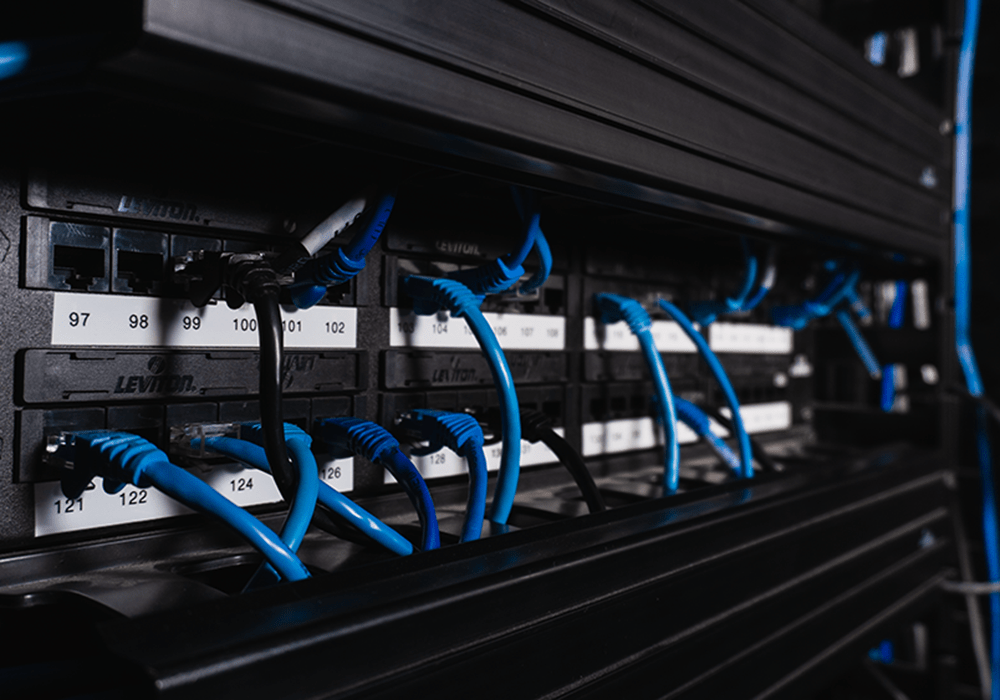 Enterprise Networking & SECURITY Solutions
For Your Unique Business Needs
Innovative Products and Solutions
That Transform the Way People Work and Live

Free Networking Consult
ByteSpeed offers free, no-pressure networking solutions consultations that include professional advice, resources, and suggestions from an experienced network engineer.

Contact-Free Installation
ByteSpeed's networking gear comes preconfigured and clearly labeled for easy installation and project deployment. Most contact-free installations cost 40% less than traditional installations.

Ruckus H550 Access Point
The RUCKUS H550 wall-mounted access point, IoT gateway and Ethernet switch makes it easy to support the most demanding in-room connectivity requirements for classrooms.

Combine Cradlepoint & Verkada Solutions
Combine Cradlepoint bus Wi-Fi with Verkada security cameras to create an end-to-end cloud-managed infrastructure  for education, strengthening student safety while expanding student access.

Cradlepoint W3 Portal 
A rugged, battery-powered wireless mobile LTE router for on-the-go connectivity.

Ruckus Hospitality Wifi Solutions
Simple, powerful, and intuitive cloud Wi-Fi solutions are a must for any hospitality provider. Spend more time giving your guests the ultimate experience, not worrying about your Wi-Fi network.
 
Ruckus Analytics
RUCKUS Analytics is a cloud service for network intelligence and service assurance. Powered by machine learning and artificial intelligence, it gives IT comprehensive visibility into network operations.

E-Rate Funding
Check out ByteSpeed's helpful "Erate Funding Guide" and visit our Ruckus E-Rate page for tips on how to get the most out of your E-Rate Funding.

Request References
We encourage you to contact our references to learn more about our products and services from a customer perspective. Please follow the link to request more information.
They Love Us,
They Really Love Us!
"ByteSpeed's custom bulk packaging option is spectacular! Not only is there less waste, but it is much easier to get to the equipment. We would rather have that type of packaging for all my orders. Thanks so much!"
Tess Hill, Technology Coordinator
Switzerland of Ohio School District, Woodsfield, OH
"ByteSpeed has rarely led me astray. From NUCs and mini PCs all the way up to enterprise-grade servers, it's the brand about which we are most likely to say, "Oh yeah, that's still running." As an IT director, there's no higher compliment I can give."
Matt Bartenhagen, Director of Technical Operations
Williston Public School District #1
"Channelview ISD has been working with ByteSpeed for many years. After dealing with headaches from other vendors for years, we tested one of their NUCs out and were impressed by its performance, especially at that price. Then we heard about the 5-year desktop warranty and were sold. ByteSpeed not only delivers on hardware and variety, but their customer service is top notch. You get a real live person on the phone when you call. We have developed relationships with several people there, which is often missing in other vendors. ByteSpeed, along with the NUCs, has helped us to be able to regularly replace machines to keep students and teachers up to date with their equipment and we couldn't be happier about it."
Darrell Cheney, Director of Technology
Channelview ISD, Channelview, TX
"Our school district uses ByteSpeed products exclusively and will continue to work with them.  Their products, support, and service are second to none.  Customers are treated as the priority, and with a superior product, using ByteSpeed for our computing needs is a no-brainer!"
Marty Petrosky, Technology Director
Shanksville StonyCreek School District, Friedens, PA